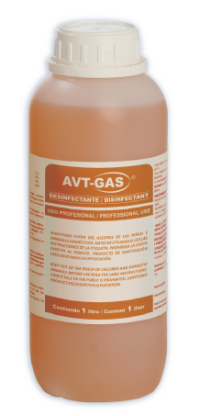 AVT-GAS®
AVT GAS ® is the commercial brand of ORTOSELL G®.
It is a last generation disinfecting formulation, developed to substitute formalin, paraformaldehyde and peracetic acid in disinfection processes of incubation machines, hatcheries and others.
Its efficacy was proven in comparative evaluations with formaldehyde and peracetic acid.
Last generation differentiated active ingredient;
Non-irritating;
Non-corrosive;
Non-carcinogenic;
Non-flammable;
Biodegradable;
It does not generate dioxins and furans;
Non-explosive.